CONTACT Mike Maciaszek - Call or txt (208) 315-2945
Direct Phone (208) 315-2945
McCall Satellite Office 317 E. Lake Street Ste H McCall, ID 83638
Main Brokerage Office 501 W. Two Rivers Dr. Eagle, ID 83616
Email Click to send an email


As a top producing real estate broker with Robnett Properties, Mike Maciaszek's success is founded on a relationship based business philosophy, attention to details, leading edge marketing, a network of relationships throughout the real estate community, and the community of McCall.
Mike is, to say the least, highly enthusiastic about the McCall area, and enjoys welcoming new owners into the community. He is dedicated and has extensive experience in resort and mountain town residential, commercial, ranch, and development real estate marketing, development and sales. To this end, Mike has served the Spring Mtn Ranch HOA as President or Vice President on the Board of Directors 10 terms, Architectural Review 3 terms; and he has represented the City of McCall on the regional housing authority board and he has participated on the Downtown Master Plan Committee, Pathways Plan, and others. Mike has also received awards from Coldwell Banker, and averages 25 to 35 transactions a year.
With a background in real estate, public relations, marketing, architectural photography, web and print design, publishing and sales in luxury home markets of the western U.S. MIke continues to bring important skills and experience to the table for his clients. Complimenting this, Mike specializes in residential, land, development, new subdivisions, commercial, ranches, and all the components of large property transactions. Mike grew up in Los Altos, CA and graduated from UC-Santa Barbara and worked in real estate and adventure travel in Yosemite for many years.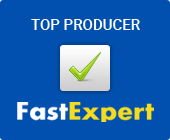 Mike is very active in the community & mountain lifestyle, boating, skiing, climbing, biking, and fly fishing the great rivers of the west. You'll find that Mike brings a diverse skill set and perspective to real estate and greatly enjoys both his work, and the quality of life in McCall.